A Cat's-Eye View of the BNA Holiday Party
I'm getting this out rather late (which seems to be becoming a pattern of my blogging) but Dan's company holiday party was as always a nice chance to get dressed up, eat some good food, enjoy some drinks and chat with Dan's co-workers. Dan works with a great bunch of people at BNA and as it turns out, they've all read this blog and LOVE the entries by Isabella. Funny, I haven't gotten nearly as much feedback on my own entries!
This was supposed to be another guest blog by Isabella, but she expressed no interest whatsoever in doing it. She's always a bit miffed when we go somewhere without her. Not that she wants to come along; rather, she just wants us to stay home all the time and worship her. Or it could be because she smelled fish on me but I didn't bring any home for her. Or maybe it was the photos. Since she couldn't go (and even if she didn't want to go, she still would have appreciated the invitation--maybe that was teh problem) I had to
promise
to take some photos for her, so of course I thought I would take some photos that a
cat
would appreciate. She took one look at them and didn't say anything, but from the look on her face I could tell she was thinking, "I've always suspected you're mildly retarded and of course you've proven me right." Oh well, even if she didn't appreciate all the trouble I went to for her, here they are: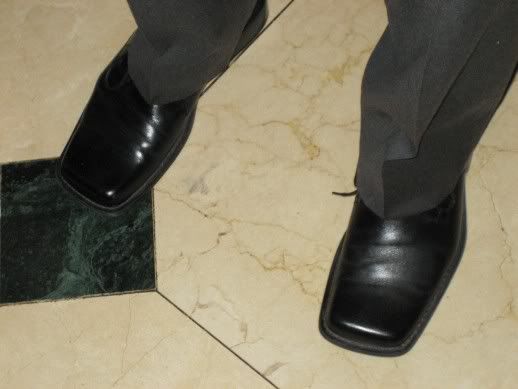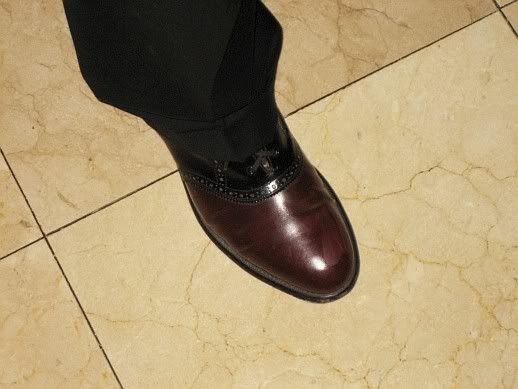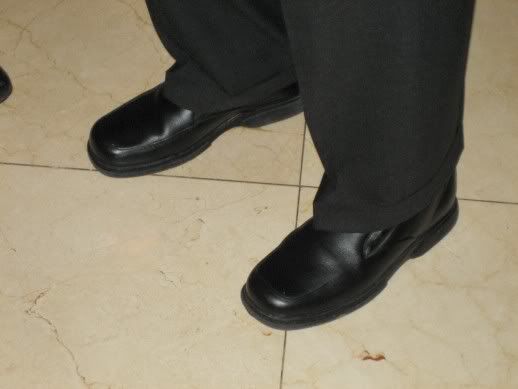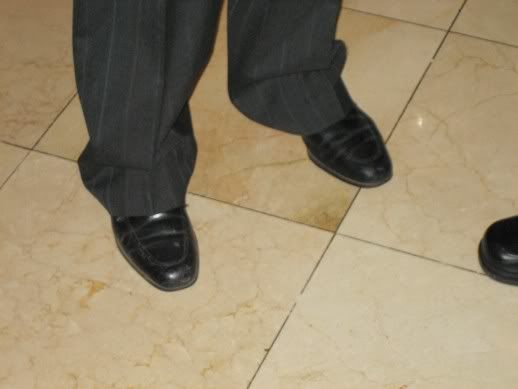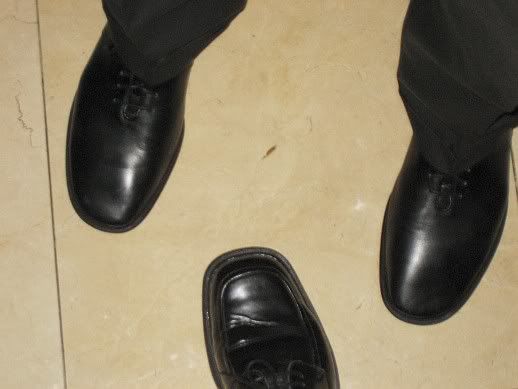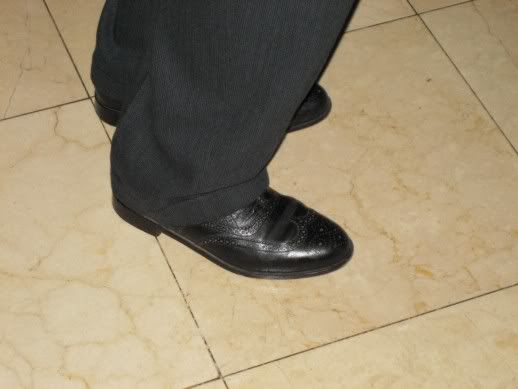 The guys all thought it was pretty funny. Little did they know I would go after their wives. Or maybe they dared me to. I can't remember, I did have a glass of wine or two. So I went to track down the ladies. I'm sure they all thought I was either drunk or crazy.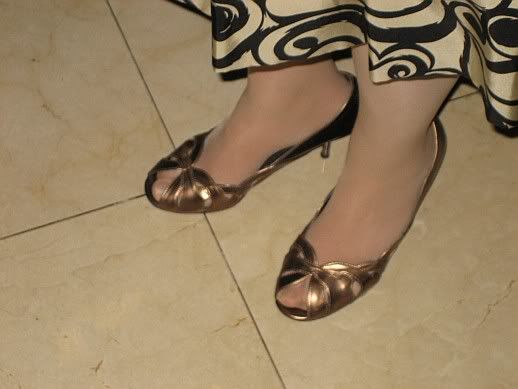 Sometimes I even had to be a bit sneaky about it: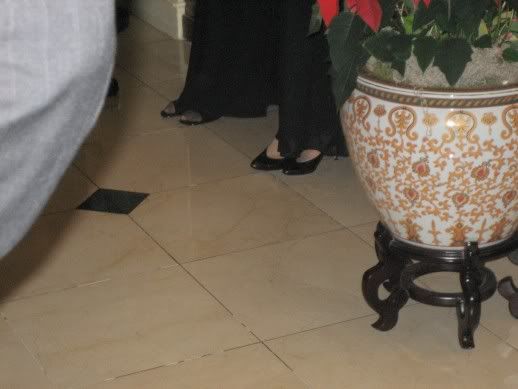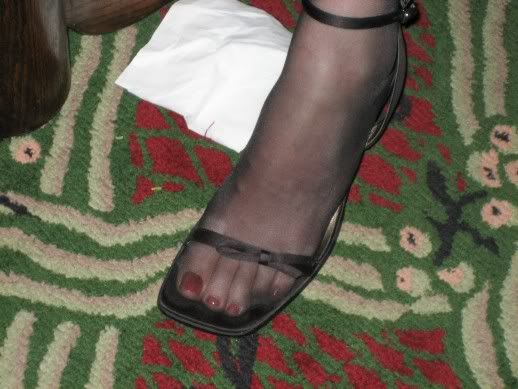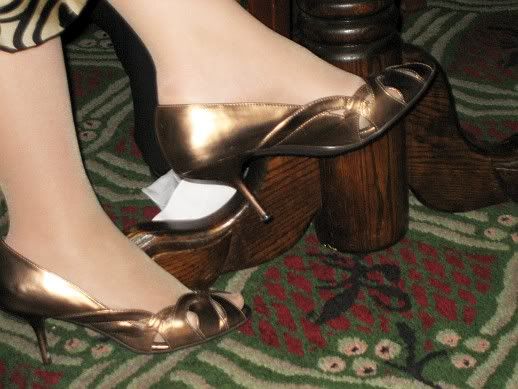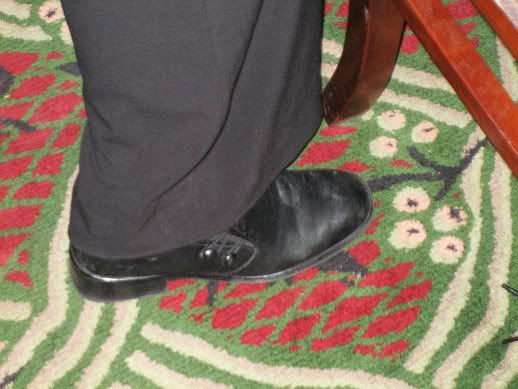 Whether it was the wine or that I was by now drunk with power, by this point I was apparently photographing everything that looked even vaguely like a foot with a shoe on it:
Sorry Isabella, I'll do better next time and take the photos you
really
wanted to see. I know how much you like to lick people's ears...