The Garden in Winter
Winter is always a bit depressing for a gardener, but even more so for those of us who grow tropical plants. It has stayed cold and the snow we got over a week ago still hasn't melted yet. Here's a view of the back yard from a second floor window taken last weekend; looking at this photo I realize that one thing I need to work on is planting more evergreens so the garden will not be so dead and depressing all winter (note that the fatsia is about the only thing still green in the lower garden; redtip and aucubas are still green at the top of the hill near the garage):
Compare this to how the same view looked back in August: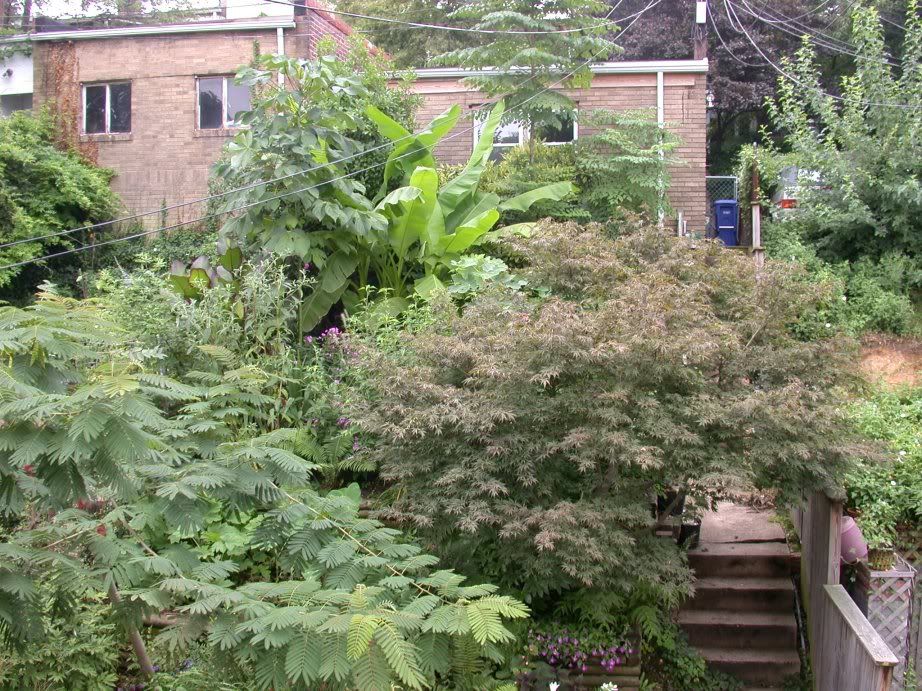 Oddly enough, Isabella loves the snow. Here she is romping in the garden; remains of my hardy banana (
Musa basjoo
) are in the middle and on the right you can see my hardy windmill palms, which incredibly enough made it through last winter:
Here's a closeup of the palms, looking beautiful and green against the snow (although they won't look quite this nice by March):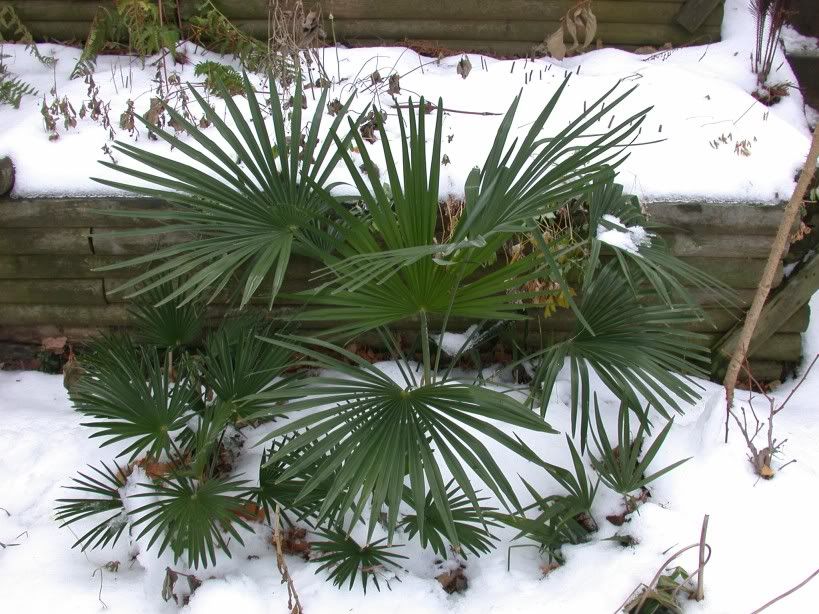 BRRRRRRRRRRRRRRRRRRRRRRRRRRRRRRRRRRRRRR!
So here's to warmer times past and future, a shot of my hardy banana in August: